Tot's Web Page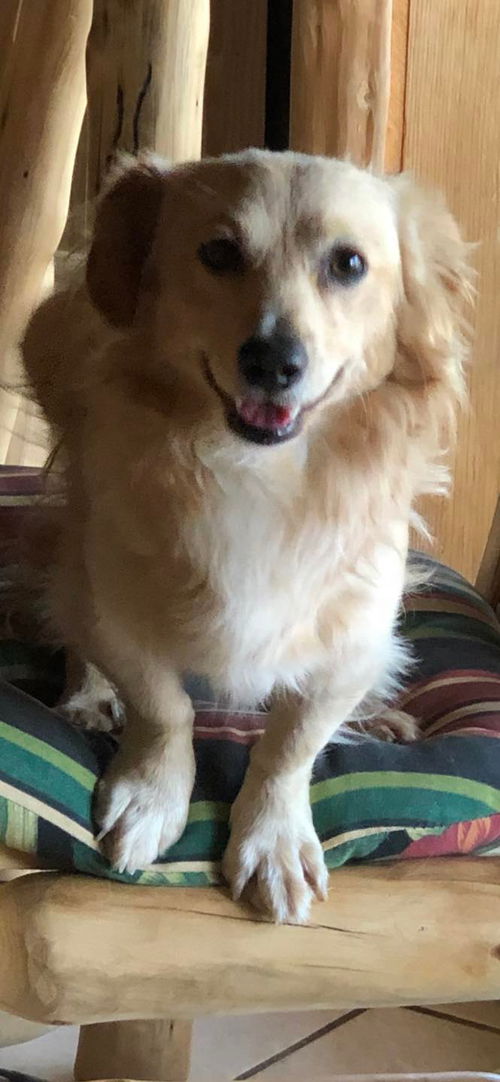 This is a courtesy post for Gail's Pets Second Chance
Name: Tot
Status: Adopted!
Please Note: This animal is listed as a courtesy to another organization. Please be sure to contact the foster/caretaker for more information about him.
Species: Dog
Breed: Dachshund / Chihuahua / Mixed (medium coat)
Learn more about the Dachshund.
Learn more about the Chihuahua.
Color: Cream
Sex: Male (neutered)
Current Size: 15 Pounds
General Potential Size: Small
Current Age: 1 Year 4 Months (best estimate)
Activity Level: Moderately Active
Indoor or Outdoor: Indoor Only
Good with Dogs: Yes
Description:
My name is Tot
!!!
I'm a 1 year old chiweenie! I look like a golden retriever with short little legs! I'm super cute and about 15 pounds.
I'm a sweet shy boy, I have to get to know your first or I get scared. Me and my sister Peach
were brought to Gail's because our previous owner didn't need so many dogs. I promise to be the best boy I can be!! I really like my treats so bring some if you come to see me!
If you are interested in meeting me please call Gail @ 870 431 8229!
46ms