Peach's Web Page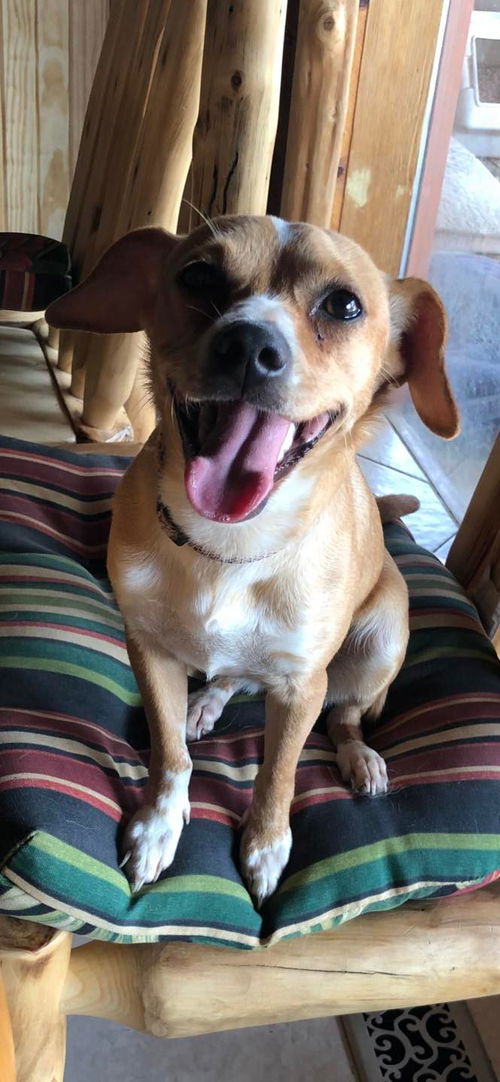 Won't you think about adopting me?
This is a courtesy post for Gail's Pets Second Chance
Name: Peach
Please Note: This animal is listed as a courtesy to another organization. Please be sure to contact the foster/caretaker for more information about her.
Species: Dog
Breed: Chihuahua / Dachshund / Mixed (short coat)
Learn more about the Chihuahua.
Learn more about the Dachshund.
Color: Fawn and white
Pattern: Bicolor
Sex: Female (spayed)
Current Size: 10 Pounds
General Potential Size: Small
Current Age: 1 Year 6 Months (best estimate)
Activity Level: Moderately Active
Indoor or Outdoor: Indoor Only
Good with Dogs: Yes
Description:
Hello my name is
Peach! I'm a one year old chiweenie.
My previous owner surrendered me and my brother to Aunt Gails because she didn't need 4 dogs.
We were really scared at first when we got here, but Aunt Gail and her volunteer spent time with us and we warmed right up!
I'm about 10 pounds and won't grow anymore. I love to sit on your lap and give kisses. I'm really a sweet girl who just wants a family to love me. Oh and if you have a treat for me I'll be your bestie!
If you are interested in adopting me or my brother Tot please call Gail @ 870 431 8229! And please share me so I can find my forever person! Thank you,
71ms